Guildford Montessori Kindergarten
Nicole El Chami (Manager)
Miss Nicole has a passion for working with children and she strongly admires their endless energy, honesty, creativity, flexibility, and resilience. Miss Nicole's role is to assist management by working side by side with educators and children to create a loving, educational, and safe environment where the children are able to have their own sense of belonging and help foster play-based learning experiences.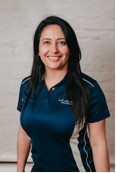 Dorine Daoud Second In Charge ( 2IC )
Teaching is a work of love, and each child has different strengths and abilities. Just like a butterfly in the wind, some can fly higher than others, but each one flies the best it can. Why compare one against the other? Each child is different, each child is special, and each child is beautiful.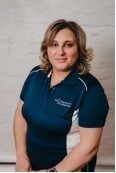 Kerrie Khoudeir Nominated Supervisor
Children are the voices behind their story, educators are the illustrators. Every child has a story to tell, and each story is special and unique. Every tear, tantrum, smile, laugh, milestone, messy hands, dirty mouths, dirty clothes and every fall and bump, are only one chapter in their story. As educators, our aim is to help and guide them to create their own story, be it through play, learning and thinking, in order for their story to be told.
Please fill in the form below, and we will get in touch with you asap!